Are You (User) Experienced? What UX Design Means for Content Monetization (Tuesday, September 30, 2014 7-9PM)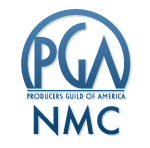 Producers Guild of America New Media Council
Presents 
Are You (User) Experienced?
What UX Design Means for Content Monetization
Tuesday, September 30, 2014 from 7:00 PM – 9:00 PM
7-9pm 
Theresa Lang Auditorium
The New School
55 West 13th St. at 6th Ave.
New York City
Seats are limited. Please come early to ensure a seat.
OVERVIEW:
Content producers and marketers are now rushing to discover the most powerful means of generating revenue on all digital platforms. User experience (UX) design frequently makes the difference between audiences connecting with your content, and getting your message.
In this session, we will examine how leading content producers and advertisers are examining the role of UX in their goal of enhancing monetization while rendering a pleasing content experience.
SPEAKERS:
Andrew Knight
 global director of business development, Ixonos
Andrew Knight is the global director of business development for Ixonos, the creative technology company. He helps develop opportunities for new UX design in media. Andrew was previously the head of iTV for Nokia, where he helped create new user activation services. He has held senior positions with The New York Times, Newsweek, and The Independent.
Julia Schulhof
mobile product manager, XO Group
Julia Schulhof is a mobile Product Manager for XO Group, the parent company of The Knot, the digital authority on weddings. Julia has worked as a mobile product lead and producer for Hearst, Hachette Filipacchi, and Conde Nast. She was VP of Business development for ScienCentral, where she created distribution partnerships with leading media outlets for science new stories. She currently serves on the national board of the Producers Guild of America New Media Council East.
Aviad Stein
senior global manager of digital products, connected devices and strategy, Digital Media Group, Bloomberg LP
Aviad Stein manages large-scale development and deployment of mobile consumer apps for Bloomberg for the company's digital, video, TV, radio, on multiple operating systems, and leads the future of the company's TV consumption for emerging platforms. He was previously the head of product for Nordstrom, Inc. and, prior to that, worked in UX design and mobile development for OHA Online Solutions and IntelMedia.
Jeffrey Thompson
senior vice president, business development and general manager, RNN (Regional News Network)
Jeffrey leads content partnerships, joint ventures and alliances to continue growing RNN's premium news gathering businesses, which are distributed across linear, OTT and digital platforms. Jeffrey recently served as Vice President, Digital Strategy & Business Development for Shout! Factory, and has launched several premium content channels, including Scream Factory TV (horror) and the James Brown Channel in partnership with the James Brown Estate. Prior to this, he worked with Conde Nast Entertainment and with The Walt Disney Company.
MODERATOR:
Chris Pfaff
PGA New Media Council East
A former board delegate of the PGA New Media Council from 2006-2013; former PGA New Media Council vice chairman, and former PGA Board of Directors delegate, Chris has been a PGA New Media Council member since 2004. He leads a consultancy – Chris Pfaff Tech/Media LLC – that represents some of the leading service providers, audio/video technology firms, networking vendors, and media companies in the world, from PRIMEDIA and Eastman Kodak to Cantor Telecom. A veteran of the venture world, Chris helped launch more than 20 ventures from the Lucent New Ventures Group, including iBiquity Digital; Flarion; Lucent Digital Video, and GeoVideo Networks, among others.  In addition, he has helped launch AT&T's Internet strategy; the Viacom New Media division of Viacom, Inc.; Sony Electronics' Digital Betacam format, and Sharp Electronics' LCD product division.
Members are strongly encouraged to bring qualified prospective members as their guests.
Event hosted by The Producers Guild of America, New Media Council, New York Chapter.
For the most up-to-date information on the PGA New Media Council East, please visitwww.facebook.com/pganmcwire or follow us at @pganmcwire
For more information about the PGA and to access a membership application, please visit: http://www.producersguild.org