Special Ticket Discount for Friends of Cinema Tropical
Get a discount to view Cinema Tropical
Special Ticket Discount for Friends of Cinema Tropical:
Use code DOCNYC16TROPICAL when buying tickets online for
any of the films below, and get a special discount of $5.
DOC NYC 2016
November 10 – 17
IFC Center and Cinepolis Chelsea
Films co-presented by Cinema Tropical
www.docnyc.net
THE MAN WHO SAW TOO MUCH
(El hombre que vio demasiado, Trisha Ziff, Mexico, 2015, 89 min. In Spanish and English with English subtitles. New York Premiere)

Saturday, November 12, 9:45pm

 at Cinepolis Chelsea

Even as a child, Enrique Metinides was obsessed with images, photographing car accidents in his Mexico City neighborhood and snapping pictures at the local morgue. Tabloids soon started publishing his photos, beginning his three-decade career as a crime photographer. Through Metinides's compelling work, which often captures not only gruesome scenes of human tragedy but also the curious reactions of onlookers, Trisha Ziff explores our morbid fascination with death and accidents.
CLÍNICA DE MIGRANTES: LIFE, LIBERTY AND THE PURSUIT OF HAPPINESS
(Maxim Pozdorovkin, USA, 2016, 39 min. In English)

Sun Nov 13, 2016, 9:55pm

 at Cinepolis Chelsea

Puentes de Salud (Bridges of Health) is a volunteer-run clinic in South Philadelphia that provides much-needed healthcare to the undocumented Latino immigrant community. Unable to buy health insurance, this underserved population has nowhere else to go, and the staff at Salud feels a moral obligation to serve them.
FINDING OSCAR
(Ryan Suffern, USA/Guatemala, 2016, 95 min. In English and Spanish with English subtitles. New York Premiere)

Sunday, November 13, 4pm

 at IFC Center

During Guatemala's 36-year-long civil war, an estimated 200,000 civilians were killed or disappeared. Among these were the 200 residents of the rural village of Dos Erres, who were massacred by an elite government commando unit in 1982. Two young boys survived to be raised, unwittingly, by the very soldiers who slaughtered their families. Finding Oscar, executive produced by Steven Spielberg and produced by Frank Marshall, follows the quest to finally find justice for the people of Dos Erres.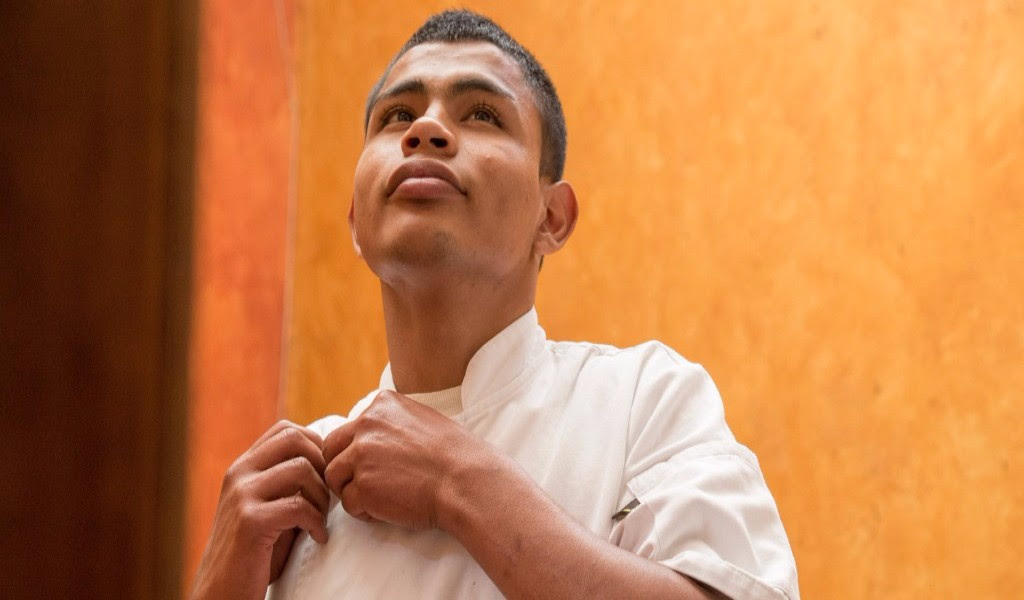 VISITOR'S DAY
(Nicole Opper, USA, 2016, 75 min. In Spanish with English subtitles. New York Premiere)

Monday, November 14, 7:30pm

 at IFC Center; 

Tuesday, November 15, 10:45am

 at IFC Center

Escaping an abusive home, Juan Carlos spent years on the streets of Mexico City before finding his way to a unique group home for runaway boys. As the 16-year-old adjusts to his new surroundings, receives educational and job training and learns to trust adults again, he still longs for a connection to his father. With visitor's day looming, will Juan Carlos find what he's looking for, or only suffer disappointment once again? Q&A with filmmaker Nicole Opper.
DEATH BY A THOUSAND CUTS
(Juan Mejía Botero, Jake Kheel, USA/Dominican Republic/Haiti, 2016, 73 min. In Spanish and Haitian Kreyol, with English subtitles. New York Premiere)

Sunday, November 13, 9:15pm

 at IFC Center; Tuesday, November 15, 3:15pm at IFC Center

While the Dominican Republic has protected much of its woodlands, its border neighbor Haiti has seen mass deforestation in the past few decades. As a result, a black market in charcoal production has developed via illegal logging on the Dominican side. When the body of a patrolling Dominican park ranger is found, his brutal murder exposes long-simmering tensions that boil over into xenophobia and racism, jeopardizing the lives of the most vulnerable in both nations.
LA LAGUNA
(Aaron Schock, USA/Mexico, 38 min. In Mayan and Spanish with English subtitles)

Tuesday, November 15, 5:15pm

 at Cinepolis Chelsea

Twelve-year-old Yu'uk and his younger brother José live in the rainforests of southern Mexico, seemingly protected from the concerns of modern life, and spend their days exploring the lagoon that is their homeland. But, as with many indigenous communities, their way of life is increasingly being threatened. For Yu'uk, the challenge comes in seeking education, and leaving his family and community may prove necessary to securing their future.
Latest posts by mediastudiesfaculty
(see all)