Spring 2018 General Registration For Courses At Open Campus
Spring 2018 General Registration For Courses At Open Campus At The New School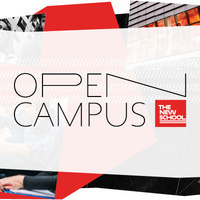 Calling all outliers, innovators, activists, entrepreneurs, and creators to find your home alongside like-minded continuing education students at The New School's Open Campus. This spring, join a uniquely diverse student body, united by the same drive, vision, and values through courses and noncredit certificate programs bringing together progressive minds to study art and design classes at Parsons, Writing, Media, Management, and more.
Spring courses begin January 22, 2018.
Presented by The New School's Open Campus.