Check Out the Upcoming Roster at Center for Communication
Start Your Week Organized
It's always nice to start your week refreshed, organized, and ahead of your to-do list. That 10 page paper? Check. Your part in a group assignment? Check.Plans for Winter Break? Check. Tickets to our 1st Annual Diversity + Media Career Summit? Check.
Whether it's Master The Art of Social Video, How To Make TV In NYC, Getting It Straight: How To Fight Fake News, or The Future of News Is Audio, we're determined to help you break into the competitive media and entertainment field and we're excited to meet you at our next event.
The Center opens doors for a remarkably diverse community of talented students and young professionals and our mission is to connect media recruiters to this diverse, rich talent pool to ensure a brighter future for the industry. We're excited to announce our 1st Annual Diversity + Media Career Summit coming Monday, November 19.
In partnership with NYU Wasserman, join us for a full day of keynotes, panels, breakout workshops, and dedicated networking sessions with industry professionals from media and entertainment
you won't want to miss this day of insight and inspiration. Students from all colleges and universities are welcome.
Check out our events, grab your tickets, and stay ahead of the game!
Diversity + Media Career Summit
Join us for the Center's First Annual Diversity + Media Career Summit, in partnership with NYU Wasserman. Kickstart your career on Monday, November 19, with a full day of keynotes, panels, breakout workshops, and dedicated networking sessions with industry professionals from media and entertainment. 11/19 
Master The Art of Social Video
Are you a digital native, with an agile creative mind? Social media pros from publications, agencies and brands share how they create the most engaging content, especially with word and image to build communities everywhere from Instagram to YouTube. 10/17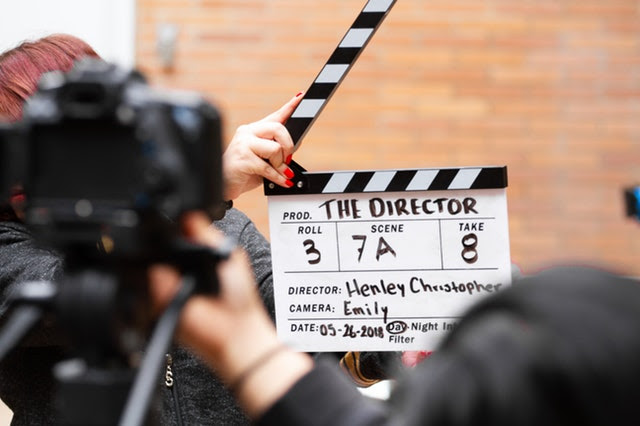 How To Make TV In NYC
New York City provides an urban landscape and creative energy that's unmatchable anywhere on the planet. Producers reveal the challenges and opportunities of working in NYC, the secrets of the development process from pitch to pilot, and where the jobs are. 10/22
How To Fight Fake News
Hear from journalists at Bustle,Columbia Journalism Review,Refinery29, and Politico discuss how their outlets are covering the news, how they decide what to cover, and their advice on how to wisely consume the news. 10/30
The Future of News Is Audio
Hear from journalists at BuzzFeed News, Slate, CNN, and WNYC talk about the process of news gathering, telling the same story for different platforms, and how they engage with their audience. 11/8