Upcoming NYWIFT Programs – May 2019
Bite Me: A Truly Independent Journey
Thursday, May 2, 2019 @ 6:30 PM
Join the team behind the independent feature film Bite Me for a case study on the film's journey and the upcoming Joyful Vampire Tour of America that will feature screenings, capes, and Vampire Balls! Bite Me is a unique, while universally relatable, story about outsiders and an edgy, whip-smart, funny, heart-felt update to the rom-com genre. Naomi McDougall Jones (Writer/Actor/Producer), Sarah Wharton (Producer), Joanne Zippel (Executive Producer/NYWIFT Member) and Jack Lechner (Executive Producer) are inventing a fully democratic, filmmaker-empowered model of release that will change distribution from something you "get" into something you "do."
Documentary Distribution 3.0 – The New Normal
Monday, May 6, 2019 @ 6:00 PM
What is the new normal for documentary distribution within a constantly evolving landscape? This panel explores the emerging "windows" of distribution/monetizing opportunities for documentary film compared with traditional distribution outlets. Join NYWIFT and panelists Kim Jackson (Co-Founder and President of Entertainment, Breaker), Christie Marchese (CEO,  Picture Motion), DeShuna Spencer (Founder/CEO, kweliTV)and moderator Karen McMullen (Film Festival Programmer, Editor and Educator)for an engaging conversation about the future of documentary distribution.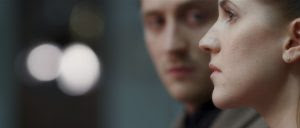 Member Screening: The Rainbow Experiment
Tuesday, May 28, 2019 @ 7:00 PM
Join us for this month's Member Screening showcasing the film The Rainbow Experiment (Christina Kallas, Writer/Director/Producer) starring members Lauren Sowa and Catherine Cobb Ryan. The members will be available for a Q&A immediately following the screening. The screening series provides members with the opportunity to show their work in a theatrical setting. Screenings take place at Anthology Film Archives, followed by networking at a nearby bar.
Latest posts by mediastudiesfaculty
(see all)