Socially Relevant Film Fest 2020 Submissions Now Open
The seventh edition of SR Socially Relevant Film Festival NY will take place in March 2020. Submissions are now open on FilmFreeway.com.
The first 15 submitters will receive a further 25% off the already low Early Bird submission fee with the discount code: SR2020EARLY.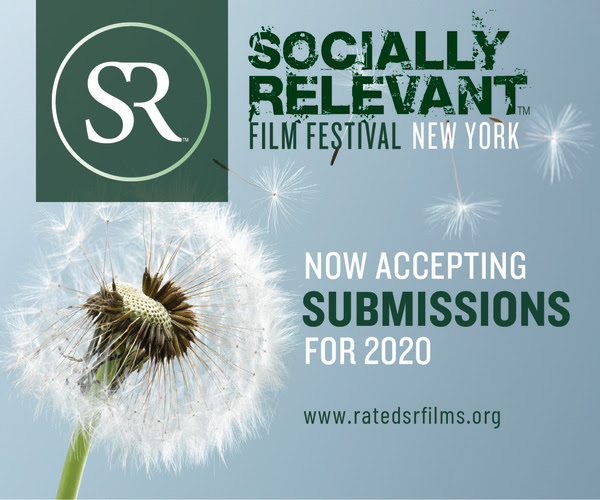 Please visit our website for information on the winners, our past editions, awards, and submission details.