June Programs at the Museum of Arts and Design
Inspired by the exhibition Non-Stick Nostalgia: Y2K Retrofuturism in Contemporary Jewelry, two studio workshops with MAD Artists Studio alumni highlight the exciting potential of wearable interactives and repurposed materials in jewelry.
June 15, designer and musician Emiko Shinozaki will lead a 2-hour workshop on making touch-activated jewelry that acts as a musical instrument on the body. Participants will experiment and design with conductive materials, malleable metals, and both gold and silver leaf to produce their one-of-a-kind wearable tech.
July 13, multimedia artist and designer Brice Garrett will share how to use objects of personal significance to make jewelry that evokes feelings of nostalgia and activates memories.
Materials will be provided and no prior jewelry-making experience is required. Space is limited. Sign up today!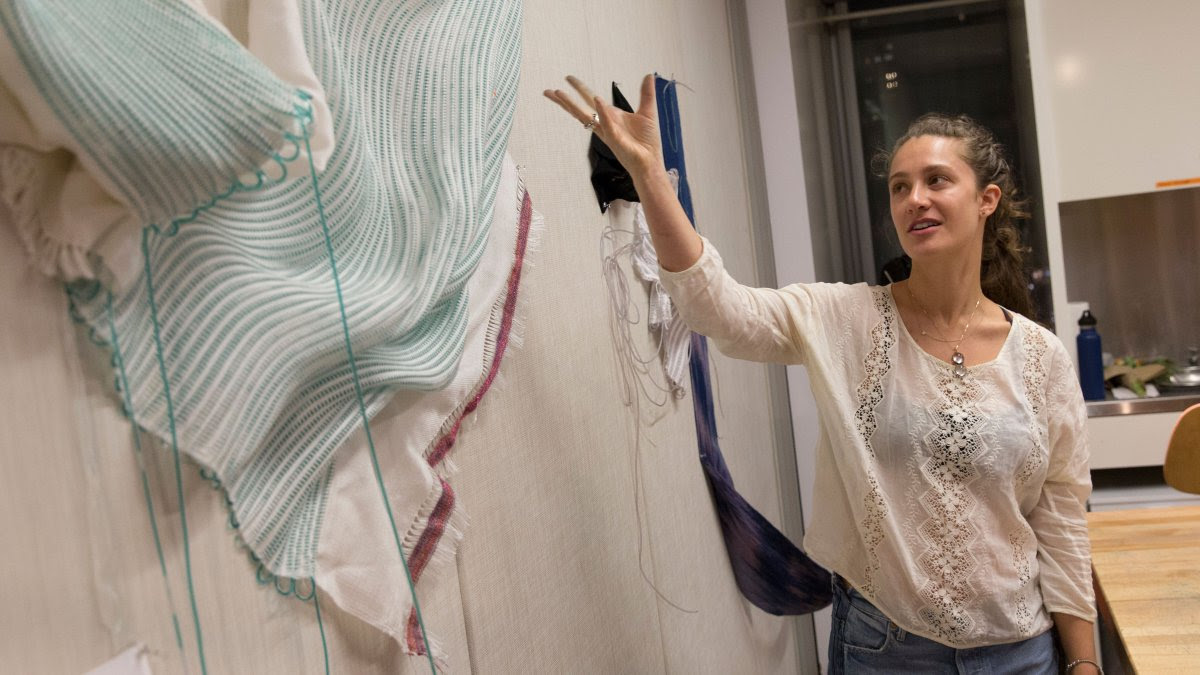 June 20, join Artist Studios alumna Victoria Manganiello, creator of the site-specific installation Computer 1.0 now on view, for a discussion of the often-overlooked role of textiles in the development of computers. Manganiello will also share her experience as an artist working in both textiles and technology. After her talk, Manganiello will guide visitors in designing a textile of their own. This event is free with Pay-What-You-Wish admission.
June 20, Person Place Thing host Randy Cohen interviews the award-winning graphic designer, writer, and punk graphics fan in a live broadcast from MAD of the popular public radio series, with music provided by the Patti Smith Group's Lenny Kaye. Wear your Dr. Martens boots and have them embellished by illustrators John F. Malta and Catherine Willett, courtesy of Dr. Martens! Plus, one lucky visitor will win a pair of the iconic brand.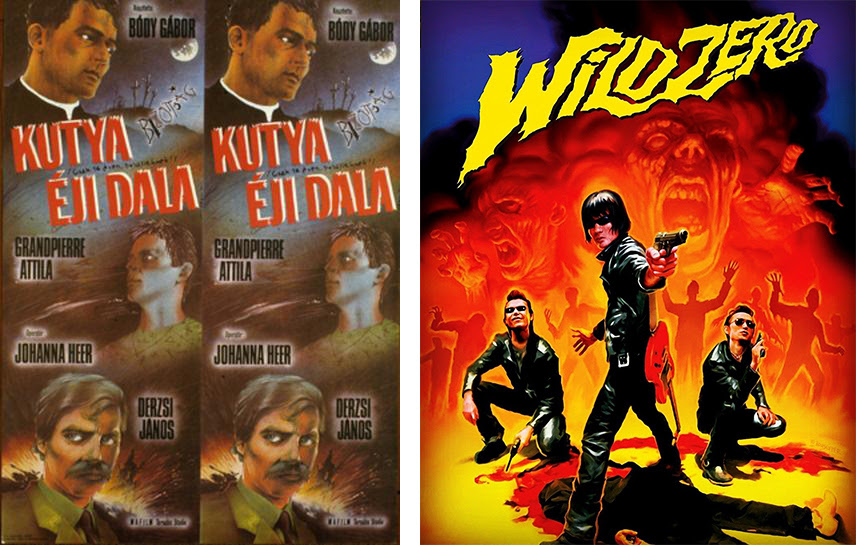 Celebrating the exhibition Too Fast to Live, Too Young to Die: Punk Graphics, 1976–1986, our showcase of films centered on punk's global influence conclude with a cinematic masterpiece and a cult classic. Screening June 27 in The Theater at MAD, Kutya éji dala (The Dog's Night Song) is a mystical tale with a shamanic punk soundtrack directed by Hungary's Gábor Bódy, one of the unsung giants of Eastern European cinema. On July 11, Wild Zero is director Tetsuro Takeuchi's zombie-filled homage to the Ramones' Rock n' Roll High School. Starring Japan's ear-splitting garage rock band Guitar Wolf, the 1999 film is now a bona fide trash classic.